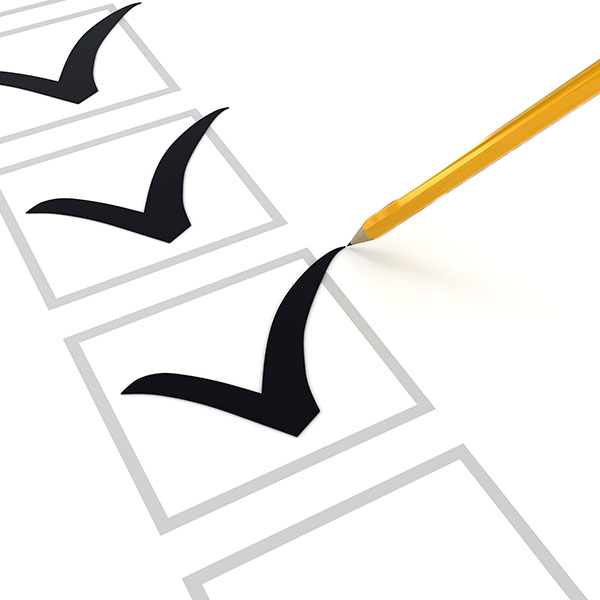 At Fire & Ice Heating / Cooling we strive for 100% satisfaction in everything we do. We value your opinion and invite you to tell us and others about your experience with us. Please take a few moments to tell us what you think by leaving us a review here on our website or on any of these popular review sites or social networks.
Read what other customers have said about us.

All trademarks or brands on this page are registered by their respective owner and are not affiliated with our company, nor do they endorse or sponsor our products or services.
Reviews of
Fire & Ice Heating / Cooling
(Based on 51 rated reviews)
06-Dec-2018
Product or service reviewed: NA
I haven't used your service yet, but have seen your brightly painted trucks on the road so many times that your company's name is now stuck in my head! lol After reading the great reviews and seeing all the services you provide, I may be calling soon!
Elizabeth Fick
Fort Wayne, IN
05-Dec-2018
Like their slogan say`s with their trained tech`s they put you in the comfort zone
Richard` Thornton
Ft Wayne
29-Nov-2018
Product or service reviewed: Air filter
Never heard a negative complain about fire and ice since I've known about them
27-Nov-2018
Product or service reviewed: Annual Furnace Service.
We highly recommend Fire and Ice. They are exceptionally friendly and helpful. They are also very affordable. We can't say enough about Mike. He is such a super nice guy. He inspected our furnace and determined we needed a part because our furnace was making a noise. He ordered the part and installed it a few days later. No more noise. Because we have a gas furnace he asked if we had a carbon monoxide detector, which we do. We thought that was Excellent Customer Service. Thank you Fire and Ice.
Ronald Brinneman
Huntington, IN
15-Nov-2018
Product or service reviewed: Routine Maintenance
It's great to feel reassured from having our furnace serviced before winter begins. Micheal was very informative and gave us choices we could make and understand very easily. It's always great to work with Fire & Ice.
Patrick and Annie Ventura
Fort Wayne, IN
15-Nov-2018
Product or service reviewed: Routine Maintenance
It's great to feel reassured from having our furnace serviced before winter begins. Micheal was very informative and gave us choices we could make and understand very easily. It's always great to work with Fire & Ice.
Patrick & Annie Ventura
Fort Wayne, IN
14-Nov-2018
Product or service reviewed: Preventive Maintenance
Tom came to my house on Nov. 1st and was on time though I'd forgotten that someone was coming. He was considerate and thoughtful about my forgetting. He did the service efficiently and replaced my filter which is difficult for me (in a hard place to reach). He talked to me about a possible problem that might arise. I have nothing negative to say about any of the service personnel that have come to my home. Fire & Ice is a good value and they have great technicians.
07-Nov-2018
Product or service reviewed: Carrier Furnace and central air system
We Love our new furnace!! We cant hear it at all runs so smooth. We had excellent service. Mike stopped by and helped us figure out want we needed!!! Super nice man. We were going to get 3 estimates. But after Mike left we had already made up our minds. It took 2 days and we were up and running.We had David and Tristen as our installers they worked hard they were very nice to work with. We would recommend Fire and Ice to everyone we know.
Hank and Sandy Parton
Huntertown
02-Nov-2018
Product or service reviewed: Service
Made a call to Fire&Ice because furnace had quit working. The lady on the phone was great to work with. Michael called when he was 30 min out and showed up on time. He had my furnace back up and running in about 15 min. He knew what to look for and was extremely nice to talk to. I will recommend Fire&Ice to all my friends and family.
02-Nov-2018
Product or service reviewed: Service furnace
Prefect timing, Tom was friendly and knowledgable. Thank you!
30-Oct-2018
Product or service reviewed: Fall tune up
Tom was on time-really important to me. He was warm, friendly, and knowledgeable.
30-Oct-2018
Product or service reviewed: Furnace serviced
Am extremely happy with Fire & Ice has provided for the last 8 years from installing a new furnace, air conditioner to the maintenance. Technicians are always informative and courteous.
27-Oct-2018
Product or service reviewed: repair of furnace
Very pleased with the service we received from Fire and Ice. Our furnace stopped working and we had someone out within a few hours to look at and make repairs. Very friendly service from start to finish with reasonable prices. We will be using them again and would recommend them to anyone.
Mike Kistler
Huntington, Indiana
19-Oct-2018
Product or service reviewed: service our furnace
Very helpful and thorough on servicing our furnace. Gave us some suggestions and we felt no pressure at all. We would highly recommend them and their service was fast and prompt.
18-Oct-2018
Product or service reviewed: Propane Furnace Repair
I could not be happier with Fire & Ice. I have called them 3 times since I've owned my house for 3 different issues over the years and they always come help me the same day I call. They are professional, fast, friendly, and always take care of my problem. Mike was extremely knowledgeable and courteous. Will defiantly refer him and Fire & Ice to anyone I can!
25-Sep-2018
Product or service reviewed: furnace
Michael was very pleasant and efficient. Fire and ice did a good job for us, We were well pleased!
deborah and john schell
new haven, in
25-Jul-2018
Product or service reviewed: Air conditioner tune up
Service tech was prompt, knowledgeable and courteous. I changed from another vendor and am very pleased with the Fire and Ice service. Tech gave me some tips on keeping everything running smooth between tune ups! Great job!!
05-Jul-2018
Product or service reviewed: Fire and Ice Service Plan,had the air conditioner cleaned and checked!
Wonderful service today! It's great to relax in this horrible heat and not have to worry about it not working!
Jennifer Jancetic
Fort Wayne Indiana
02-Jul-2018
Product or service reviewed: Tune up for Furnace in the Winter and Tune up for AC unit in Summer
I am very pleased with the service Fire and Ice provided. Michael serviced my AC unit and Luis serviced my furnace. Both guys were very professional and knowledgeable. They worked very hard and did a job well done! Thanks Fire and Ice!
Greg Sutter
Fort Wayne, Indian
02-Jul-2018
Product or service reviewed: a/c tune-up
Found coupon in Mad Money. Called office, tech was out same day. Awesome job, great company. Will recommend to others. Thanks Fire & Ice
29-Jun-2018
Product or service reviewed: Yearly service plan - AC tune up
I have utilized the Fire and Ice homeowners yearly service plan for the last 9 years and have had zero issues with any of the equipment they originally installed and have serviced twice a year. Every individual who has been sent out to my house over the last 9 yeras including Tom on this most recent visit for the spring AC tune up have always been on time, very professional, friendly & trustworthy. I look forward to continuing to use Fire & Ice for years to come.
I was running behind and Brett was not only able to handle entering the house but doing everything on my laundry list I needed done and I only had to rattle through the my todo list one time. His next call was to inform me everything was complete along with sending me photos of everything he did, the damaged parts and to make sure it was all I needed and wanted done. He was clean in a muddy mess and took pride in his service, work and protecting our clients property. Kudos and special thanks to Brett and your staff for can do scheduling and service...
Todd Miller (Operations Manager), Emergency Services Division of Ciocca Cleaning & Restoration
Work of the Highest Standard
Fire & Ice's Heating and Cooling work is of the highest standard. After they installed my new humidifier they took the time to answer all my questions. I will without a doubt tell all my friends about Fire & Ice.
Hard Work, Patience, and Quality
I am truly grateful and appreciative for the work Fire & Ice has done for me. I am a new homeowner and they have provided their hard work, patience, and quality to help me understand various appliances in my new home.
Prompt and Courteous Service
I wanted to thank Fire & Ice for their prompt and courteous service. It was a pleasure working with them. I will recommend them for all heating and cooling work needed by my friends.
They turned around the estimate quickly. The installer showed up on time and did the job efficiently and on budget.
Honest, They Do What They Say
I have used Fire & Ice for many years. They are honest and always do what they say they are going to do.
I have used Fire & Ice twice since moving into my villa. I have been nothing but "Pleased" with their Service, and their Timeliness...
Very Professional, Quick and Knowledgeable
Fire and Ice installed a home humidifier in our home today. Gene Best was very professional, quick and knowledgeable. We would recommend this company to everyone.
Very Satisfied with the Service
Russ in Huntington came to my house right away. I'm very satisfied with the service and professionalism.
Awesome Service! Just had them put in Aprilaire and we love it. Explained everything and even fixed a few things my old furnace company missed. Got the 1 year service plan too. Thanks so much!
Our furnace went out sometime during the early morning on a snowy Sunday. We called and Russ showed up just a couple hours later. He didn't have the part we needed but he got the furnace going again. He came back 2 days later with the part and repaired it quickly. We will keep using Fire and Ice.
Very Impressed with the Service
We are very impressed with the service and the friendly people with whom we have dealt. Our service tech showed us how to use and set the controls on our new humidifier on our furnace. He was helpful and answered our questions without making us feel like we were a burden to him. We are happy we switched to Fire and Ice.
Most Pleasant Experience I've Had With an HVAC Vendor
Had my second great experience with Gene today! Called yesterday for another need, but he wound up having to fix my furnace after it quit overnight...
Professionalism and Courtesy
Gene serviced my furnace yesterday and did a great job. I appreciate his professionalism and courtesy. He's serviced the furnace and air conditioner several times over the past couple of years and always keeps me informed of any problems he may see. Thanks Gene!
Knowledgeable and Thorough
Gene was very knowledgeable and thorough. He was very friendly and even arrived a little early. I would highly recommend Fire & Ice to anyone.
I love Fire & Ice! You guys are very trusting and friendly and always give great advice. Thanks so much!
I would highly recommend Fire Ice for heat & air service. Mr. Best is an excellent service rep and a credit to his profession.
They Always Put the Customer First
Great company!! They always put the customer first with their knowledgeable staff and technicians. I wouldn't consider using another company. Kudos to everyone :0) !!!
On Time and Very Professional
Mike serviced our furnace. He arrived on time and was very professional. He explained other services we might be interested in but was not high pressure. We renewed our service contract for a/c and furnace cleaning. We will recommend them to our neighbors.
Very Personable and Very Knowledgeable
The gentleman who came for my service was wonderful He explained everything he did for me, was very personable and Very knowledgeable. For a senior citizen, I appreciated his patience with all my questions. Next time I would request him. Thank you so much. His name was Gene B.
Very Friendly and Professional
Fire and Ice came to my resident on time. Very friendly and doing a professional job on servicing my air conditioner.
Gene gave us good service. He was helpful in giving an understanding of performance and cost savings with good serviced equipment. Thank You Fire and Ice
Haven't personally used the service, but went to my daughters yesterday air conditioner out house was smoking; after Fire and Ice repair the house was cool and comfortable...
Courteous and Knowledgeable
Good service. Gene was on time, courteous, & knowledgeable.
Service was fantastic, prompt and professionalism. Will use Fire and Ice in the future for all of my Heating and Cooling services.
On time, great service, friendly technician. That is as good as it gets!
Friendly, Kind, Courteous, and Efficient
We recently had Fire & Ice install a new Carrier furnace and central air conditioner. Mike came out to give us the quote and was very courteous and informative... The installers arrived on time. Jeff and Jason were friendly, kind, courteous, and efficient. The performance of their work was A++++. They left the basement area neat and tidy and all cleaned up...
Shari & Dave Ray
Fort Wayne, IN
Excellent Professional Job
Fire & Ice did an excellent professional job servicing my air conditioner. I will use them again and have no problem recommending them.
Friendly fast service at an affordable price! I will definitely recommend these professionals. Thanks again!
Super Friendly and Professional
Everyone that I have communicated with at Fire & Ice have been super friendly and professional. My service was prompt, which I really appreciated. I will definitely be using them again!